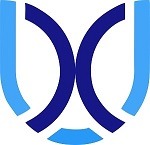 Machine Learning and Artificial Intelligence Scientist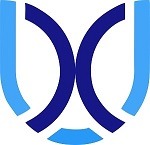 Website UXClusters
High Performance Computing
About Company:
UXClusters is an innovative and rapidly growing HPC consultancy, research and development company, founded in London UK. The company undertakes worldwide important and high value High Performance Computing projects with a broad range of application fields. The interdisciplinary company team is consisting of scientists with various areas of expertise and with considerable professional experience who work together to realize the company's vision, which is to offer HPC for everyone across the globe.
Job Summary:
We are seeking a talented and motivated Machine Learning / Artificial Intelligence scientist to join our ML/AI team. The successful candidate will greatly contribute to Research and Development of innovative solutions regarding important ML/AI problems.
Responsibilities:
Solves complex ML/AI problems by devising innovative methods.
Develops new and improves existing ML/AI models.
Studies research papers and utilizes proposed research solutions.
Tests and improves the research solutions.
Uses existing software libraries and modifies them according to needs.
Collaborates with developers to integrate the new AI/ML code into products.
He Informs the customer support team about the latest product developments.
Participates in the continuous improvement procedures of the company.
Qualifications:
MSc or higher degree in Computer Science, Mathematics or related field.
At least three years ML/AI research experience.
Good understanding of the related Mathematics.
Deep Learning.
Statistics, Probabilities and Regression techniques.
Neural Networks, Classification Algorithms and Clustering.
Support Vector Machines.
Background in Parallel Processing/HPC, MPI, and C\C++ programming is a plus.
Positive thinking and persistence in problem solving.
Interpersonal skills and communication ability are necessary.
Team working spirit and able to work independently if necessary.
Fluent in spoken and written English.
Job Location:
London UK
We Offer:
Interesting international job with highly valued experience.
Diverse HPC and ML/AI application fields.
Continuous training in new technologies and tools.
Career development and growth opportunities.
Competitive salary package, experience based.